Women of Worth
After Abortion Support Meetings
Not sure you're ready for a short-term group commitment?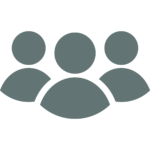 Our monthly support meetings are a great way to start your journey toward healing and find that you're not alone. Women of Worth (WOW) is a safe, confidential, compassionate and non-judgmental place for women to heal from an abortion experience. Whether this is your FIRST STEP in the healing process, or your NEXT STEP in continued support, every WOW meeting is centered around a relevant topic that is aimed to move you further on your healing journey.
We meet regularly on the 3rd Wednesday evening at 7 p.m.
Call or Text for Location(s)
In-person only.